FACULTY OF ALLIED HEALTH & BIOLOGICAL SCIENCES
Master of science in physical therapy (mspt)
The MSPT degree offered at the Department of Physical Therapy – Ibadat International University Islamabad enables Physical Therapists to improve their clinical knowledge and skills through a specific program of advanced practice. 
This program has been designed according to the guidelines of the Higher Education Commission (HEC) Pakistan and meets national and international standards.
This program will be run under highly qualified and trained Physical therapists.
Program Duration: 2 Years (4 Semesters)
Timing: Weekend (Saturday-Sunday)
Location: 6.7 Km Japan Road, Sihala, Islamabad.
Recognized By: Higher Education Commission
Entry Requirements:
Doctor of Physical Therapy (DPT, 05 Years Degree) from HEC Recognized University
                                                 OR
Bachelor of Science (Hons) in Physiotherapy (BSPT, 04 Years Degree) from HEC Recognized University
Entry Test: Ibadat International University Entry Test + Interview 
Master of Science in Physical Therapy (Musculoskeletal)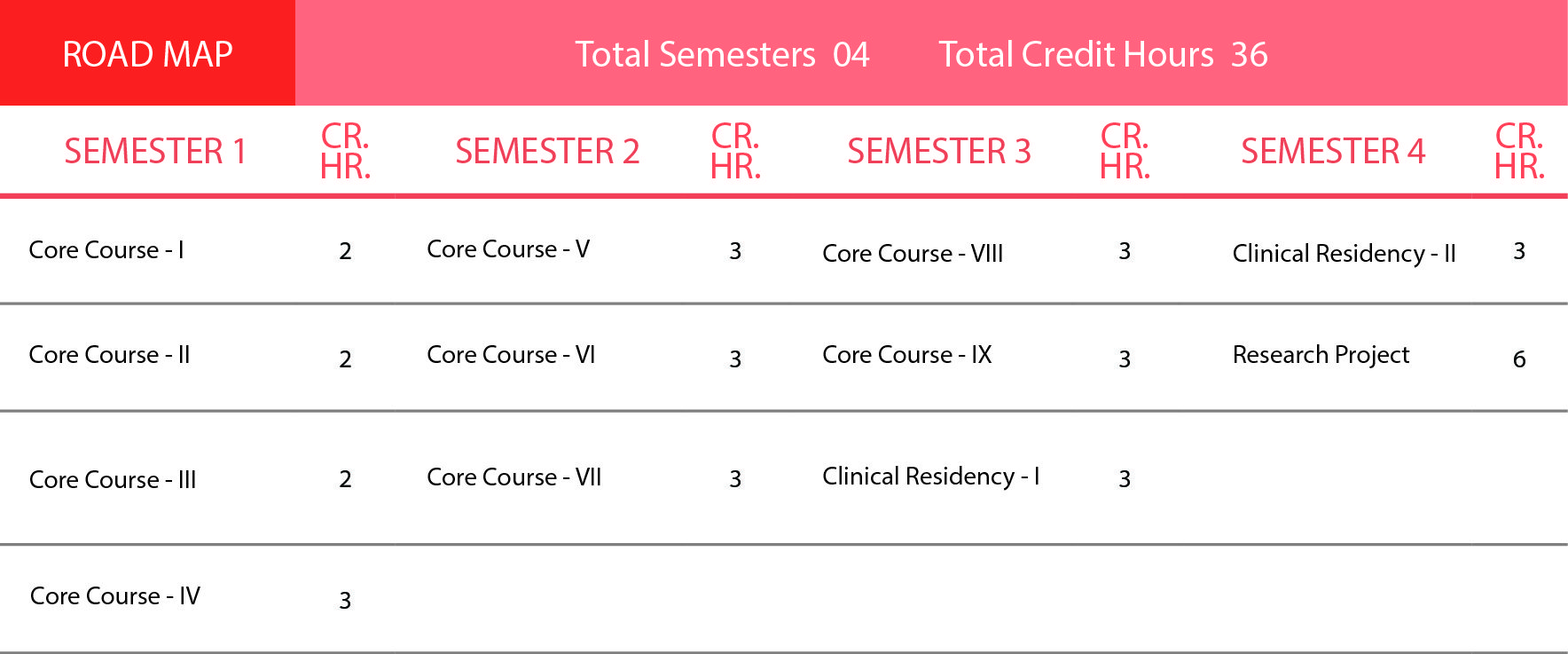 Master of Science in Physical Therapy (Neurology)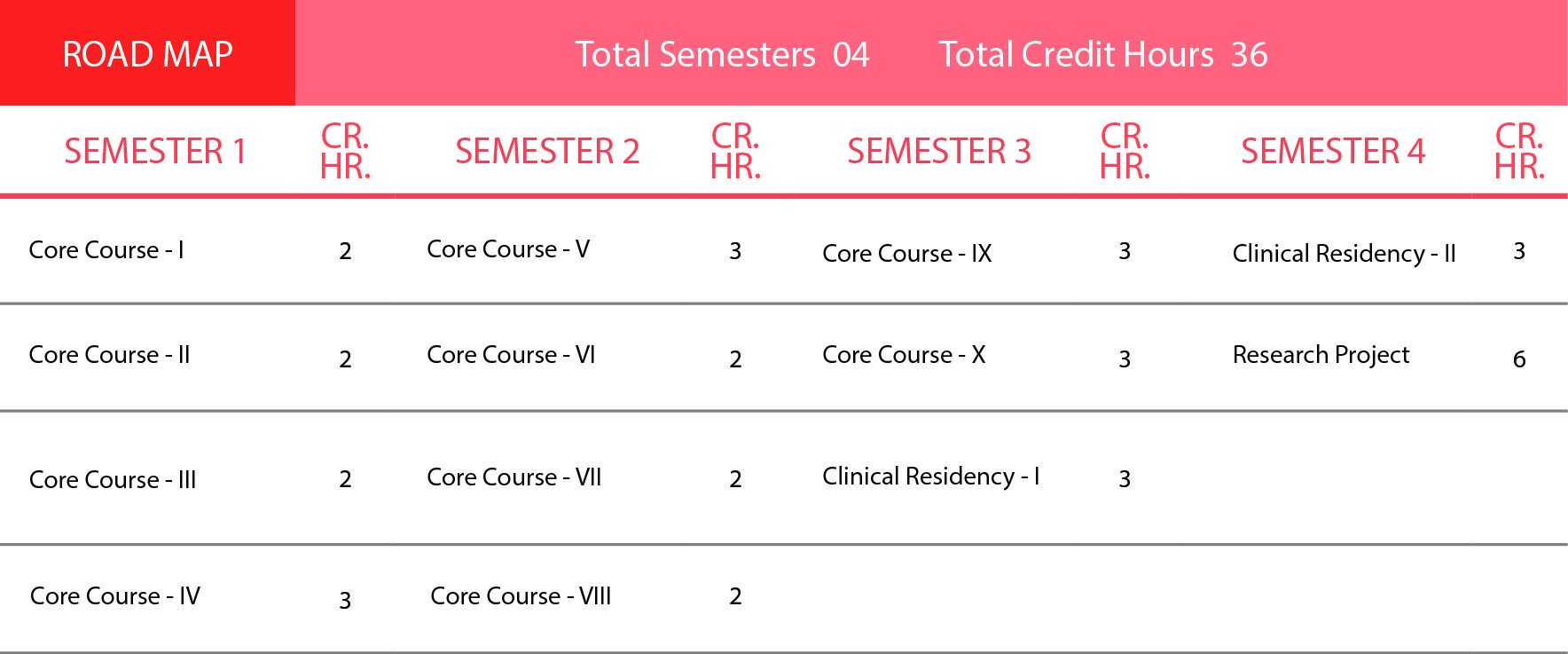 Master of Science in Physical Therapy (Sports)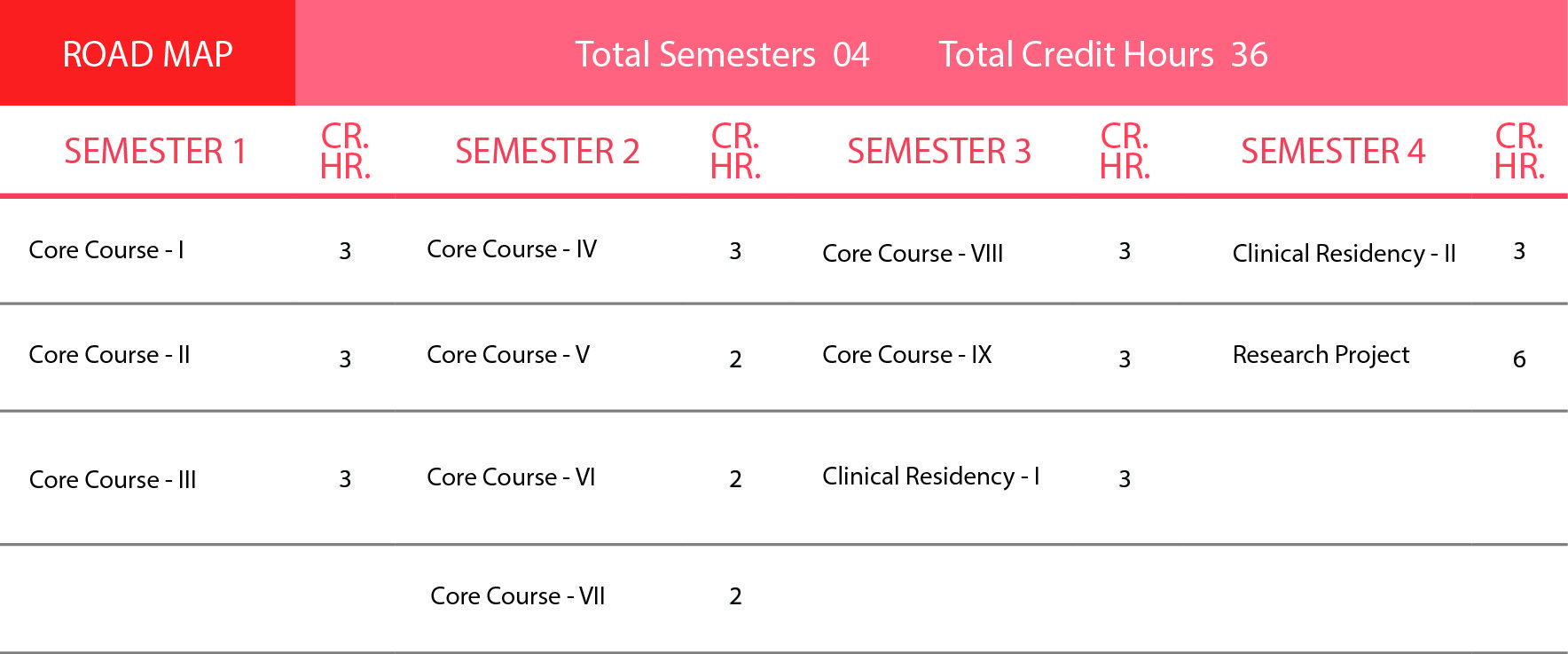 Master of Science in Physical Therapy (Paediatrics)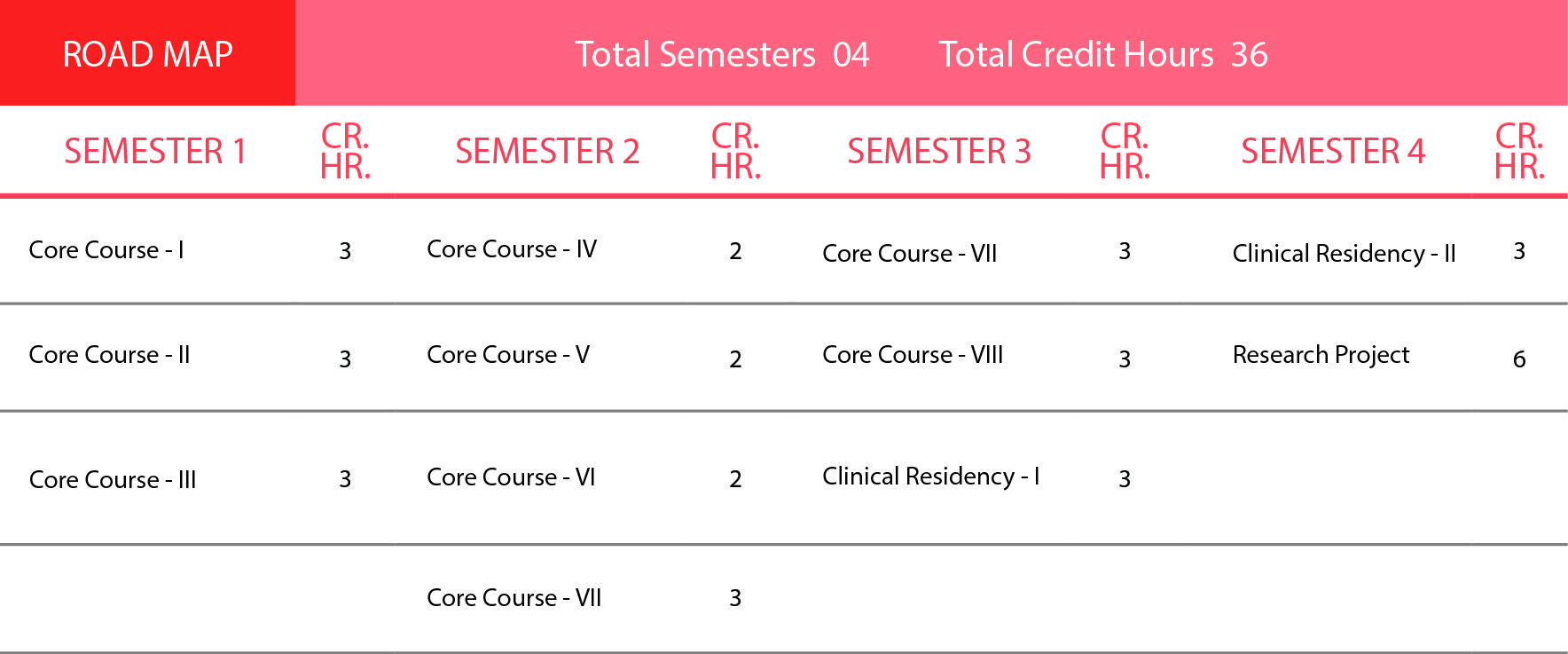 Master of Science in Physical Therapy (Women's Health)

Private and Public Clinical Practice
Higher Education Sectors
Management or Research centers.
Clinical Managers
Consultant Physical Therapists
Extended Scope Practitioners
Research Physical Therapists.
The aims of the MSPT programs are to provide advanced clinical skills and knowledge in Musculoskeletal, Neurological, Sports and Paediatric Physical Therapy. Moreover, the content of the program is designed to fulfill the needs of practicing Physical Therapists who want to update their clinical skills using evidence-based principles in clinical decision-making. In addition to coursework and laboratory sessions, students also participate in physical therapy clinical rounds, which provide them with additional knowledge of advanced physical therapy practice.
PROGRAM LEARNING OUTCOMES (PLOs)
Students who complete 02 years postgraduate program in Physical Therapy would earn a Master of Science in Physical Therapy (MSPT) specialty degree. The learning outcomes that a student should be able to demonstrate on completion of a degree-level program include academic, clinical, personal, behavioral, entrepreneurial, and social competencies. It is expected that a student completing a particular course must have a level of understanding of the subject and its sub-areas in consonance with the learning outcomes mentioned at the end of that course. Program learning outcomes include Physiotherapy-specific skills, generic skills, transferable global skills, and competencies that prepare the student for employment, higher education, and research and develop them as contributing members of the overall development of society.
VISION:
The MSPT program offers practicing Physical Therapists the opportunity to enhance their professional development in the specific areas of Research, Ethics, Education, and Administration while developing new clinical skills in clinical electives.
MISSION:
The MSPT program is committed to providing an educational opportunity for its students, which is excellent, innovative, and consistent with the mission of the Ibadat International University Islamabad. With an emphasis on problem-based, self-directed learning with integrated academic and clinical education. The Program provides Professional and inter-professional educational opportunities in partnership with the community and the University at large.